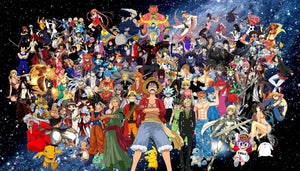 Top 5 Free Anime Steaming Sites
List of 5 free anime streaming sites.
"Not rated from worst to best"
5. Anime Seasons
http://www.animeseason.com/anime-list/episodes/
Anime Seasons is a very neat and organized anime streaming site and provides many anime titles and range from 480-1080p also updates new anime series.
Check out anime hoodies and jacket here
https://www.iigears.com/collections/hoodie
http://www.watchcartoononline.com/
Watch Cartoons online. Just like anime season is neatly organized and has many titles from a-z. Not only it has anime content but also American cartoons such as adventure time, family guy, south park, and etc. but unfortunately the video quality is mostly 480-720p.
3.Anime Freak
Anime Freak is properly one of the best sites that contain anime titles that most streaming sites don't have and varies titles from a-z, constants OVA, ODA, and ONA,. Video quality of 480-1080.
2.Crunchy Roll
Crunchy roll is a free streaming site that has video quality of 480-1080p and allowing the user to view anime titles from their covers. But the downside of crunchy roll is the amount of anime series it constants due to licensing issues and also the "free" is limited to non premium memberships which allow the access to the latest anime series, episodes, manga (new update), and Korean drama
1.Master Ani
https://www.iigears.com/collections/hoodie

Master ani just like anime season and watch cartoon online they are both neat and organize. One other neat thing is the site allows the user to view anime titles by their cover just like crunchy roll and master ani provides many links that range video quality from 480-1080p. Most anime is 1080p.
---